Creating Jio ID and Password Through My jio APP, Forgot password how to change jio password..
Jio ID and password creation : Jio one of the largest 4G network in India offers high speed mobile internet connection & an engaging digital ecosystem for a seamless digital experience.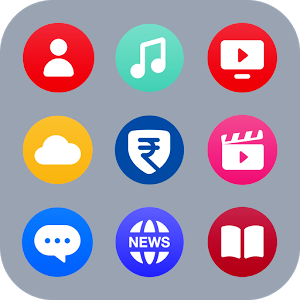 Now on Jio day by day Increasing its Publicity. Recently Realesed JIO Dhan Dhana Dhan Offer successfully Run. TO know Jio next releasing Offers and its DEtails TO check on My jio app. Before Checking My Jio App, YOu Must creating Jio user ID in My Jio App.
Recommended to Read : what is jiofi, how to change jiofi password
How to Creating JIO ID And Password :
1.Download and install MyJio App from Google Play Store / App Store
2.Open MyJio app and tap on Sign Up
3.Enter Jio SIM Number (Available on SIM Jacket) and Tap on "Generate OTP"
4.Enter OTP and the Email ID that you would like to use as your Jio user id (your mobile Nmber) and set your Password. "Tap on Sign Up"
5.You will receive a verification link on your selected Email ID. Click on link and verify your Jio ID within 24 hours to activate it.
6.Your account has been activated and now you can use your selected Email ID as your Jio ID.
7.Sign In to MyJio App using your Jio user name and Password
8.Enjoy Jio Services and get access to a host of Jio Apps.
or
BY using PC, Visit this Link : https://www.jio.com/Jio/portal/jioLogin
Click On "Signup",
Enter Jio SIM Number.
And set password and Create IT.

Forgot Jio ID password :
In fact you can never forget your jio mobile number. That's why your jio number is your jio user ID.
you can still login using your Jio number.
If you want to login using your email also.
Click on Forgot Password And you can give either your Jio Id or Email.
You will get OTP in your JIO number or email (what ever you given check that One)
enter that OTP And Choose a new password and confirm it.
And click on Update.
Finally you are created new password.
forgot jio password Using MyJio App:
similarly, Open MyJio app. Tap on 'Use Jio ID' and select 'Forgot Password'.
Enter your Jio ID and hit 'Submit'.
You will receive an OTP on your registered mobile number or registered email ID, Also.
Enter the OTP and hit 'Submit' to reset your password.
finally , You can log in to MyJio using your new password