Forgot Jiofi Number(phone number) and Find Your Jiofi number
here we are discussing about How to know Forgot jiofi number means mobile number . Jiofi Dongle, JioFi device allows multiple users and mobile devices to access Jio's 4G high-speed internet connectivity and create a personal Wi-Fi hotspot.Jiofi Dongle Using your SSID userID and password to Logon to JioFi 2/3 Admin Dashboard portal as jiofi.local.html.these are procedure jioFi Portable 4G Wifi Router Online Connecting Procedure.
During Jio Offer period Will works after jio offer ends, may recharge jio. Many people can notify JIofi Number, Or Someother lost their Jiofi number (phone number). How did it Find It. its Very simple process To know YOur Jiofi number.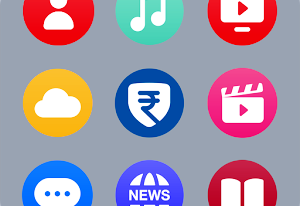 Forgot Jiofi number – How to know Jiofi Number :
Actually forgot Jiofi Number Finding in following 2 ways Procedure
Process 1 :
Connect jiofi , by using My Jio App.
Open MyJio App and login with your Jio ID & Password. View your Jio Number at the top of the screen.
Process 2 :
By sending SMS
SMS jio <IMEI> to 199 from any Jio Number.
Note: If you wish to send SMS from any Non Jio number, send the SMS to 7021799999
You will receive an SMS with the Jio number associated with the specified IMEI
Example:
SMS Jio 123456789123456 to 199 or 7021799999
Note: To see your JioFi IMEI number, open the battery compartment and remove the battery. Or, you can also find the same on the original JioFi box.
visit official link JIo : https://www.jio.com
these steps to know forgot Jiofi number in simple process. BY using Jiofi number you can completed after first recharge plan then next time you can recharge with jio prime  members of rs.99 , add your plan with. Now that can use it in mobile phone also.
And also By using JIo app,To check jio net balance , we can provide easy steps to know jio net balance and jiofi data usage details and also  to know how to check jio data balance usage details in myjio app. these kind of Not only in my jio app, those who had login JIo user all.